Featured patients include Rachidi – a teenage boy with a severe burn left untreated for 14 years, Clement – a local paediatrician who has been unable to work since a failed reconstructive surgery left his mouth disfigured, and Juvincia – a young malnourished girl with severely deformed legs due to rickets.
Crew & Patient Bios
Meet the Mercy Ships volunteers and their patients featured in Episode 7 of The Surgery Ship.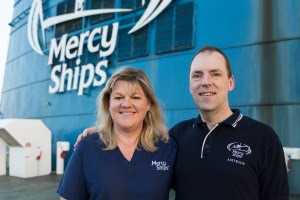 Sonja Dawson
Infection Control Nurse – Australia
Sonja Dawson started her nursing career at Royal North Shore Hospital in Sydney, working in intensive care. With a desire for adventure she headed overseas in 1994 and ended up on a Mercy Ship in Africa. A brief 3-month stint quickly turned into 12 years serving as a long-term volunteer with Mercy Ships, during which Sonja visited 24 countries. After returning to Australia Sonja met and married her husband Dave before returning to Mercy Ships as a couple in mid-2016.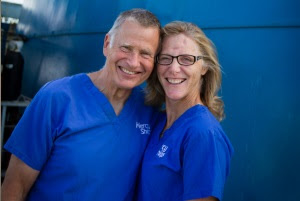 Dr. Frank Haydon
Orthopaedic Surgeon – USA
Dr. Frank Haydon and his wife Kathleen have been serving with Mercy Ships since 2009. During that time Dr. Frank has performed about 650 procedures and sees no sacrifices in his volunteer work. 'You leave the day-to-day worries and anxieties of our fast-moving society behind and focus on the person in front of you. Your reference is 'how can I help you?'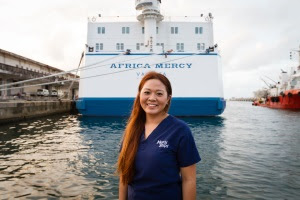 Mel Toh
Screening Nurse – Singapore
It only takes a few minutes of talking to Mel Toh to know exactly how passionate she is about health care in the developing world. Born in Singapore before moving to Australia where she studied nursing at Brisbane's QUT, Mel knew from a very young age that she wanted to pursue work in the humanitarian aid sector.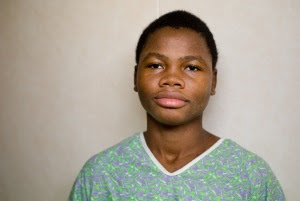 Rachidi
Plastics patient
When Rachidi first arrived on board the Africa Mercy for surgery he was a shy, quiet and hesitant boy. But over time as he recovered from surgery, playing games with the nurses and getting to know the other patients, Rachidi transformed into a friendly, talkative – and sometimes mischievous – teenager.