PARTNER WITH US
Workplace Giving
A Workplace Giving program allows employees to donate regularly through their pay before tax. As workplace giving is completed pre-tax – there is not a need to chase receipts for the end of year tax return
It's one of the simplest, most tax efficient and cost-effective ways to donate.
How does it work?
When you give $5 from your pay before tax*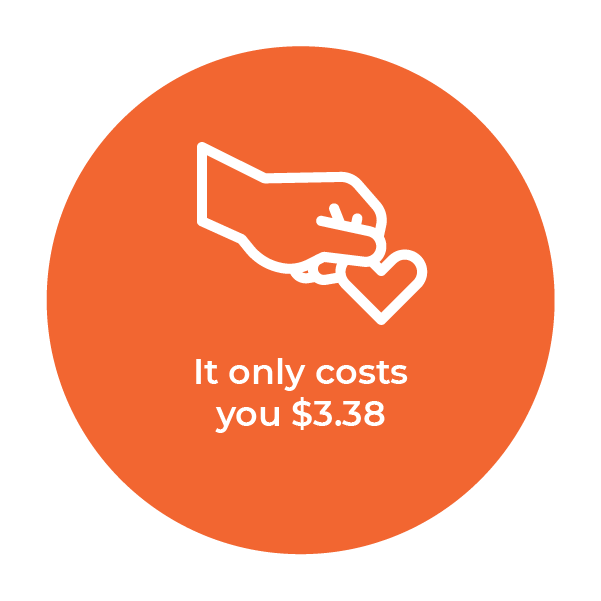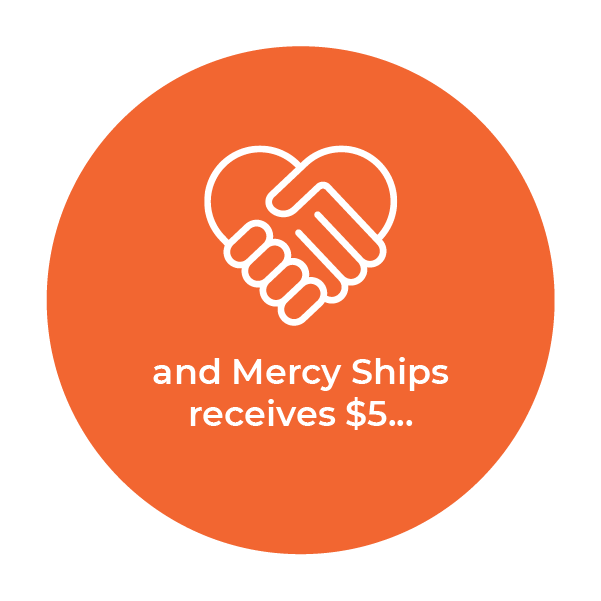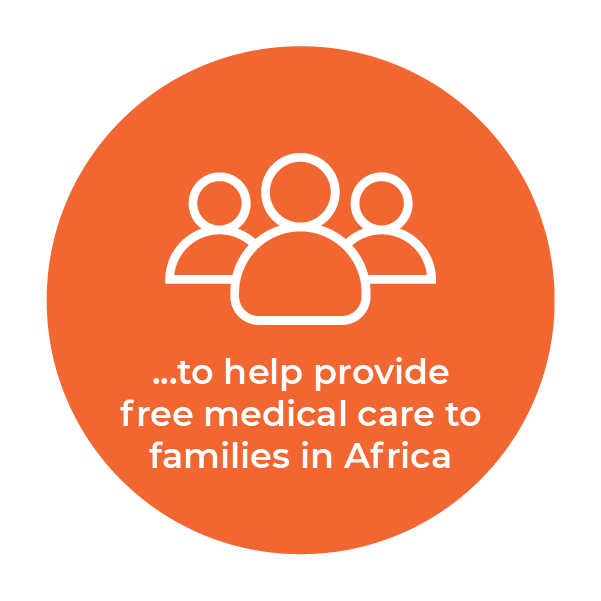 *The example above is for an annual income of $37,001 – $90,000, the above rate does not include the Medicare Levy of 2%.  The exact level of your tax deductibility will vary depending on your present financial circumstances.  Please see assistance from an independent taxation professional for formal guidelines.
A pre-tax donation from your pay will provide free surgical, medical, dental and other support to infants, children and adults in the world's poorest countries. You may not even notice the difference to your pay – but your ongoing support through Workplace Giving will have a lasting impact.
Donations are made through your employer's payroll system and you can choose to donate as much or as little as you like.
From as little as $5 each pay (the cost of a cup of coffee!) you will be given an immediate tax benefit, which means that you give more for less.
And you can control your workplace giving by updating, changing or even stopping it at anytime.  There is no contract with Mercy Ships – although we could like you to stay with us as long as possible.
To become a Workplace Giving donor:
Simply complete the online form, download and sign and give to your employer or 
Download the registration form, fill it out, and pass it on to your payroll department. 
Tell your colleagues, employer, friends and loved ones why you're supporting Mercy Ships through Workplace Giving by completing the sentence "I #donateatwork because…" on your social media accounts. Tag @mercyshipsau and your employer and join the #donateatwork community of Workplace Giving champions.
We have three images photos here you can download to promote your workplace giving or include your own.
Have you got a question about Workplace Giving?