Volunteers encounter a young baby, Prunel, whose mother has been ostracised because of her child's 'curse'.  Featured patients also include Bignon – another baby this time with both a cleft lip and palate who is dangerously malnourished, and Barthelimy – a man with a large facial tumour.
Crew & Patient Bios
Meet the Mercy Ships volunteers and their patients featured in Episode 3 of The Surgery Ship.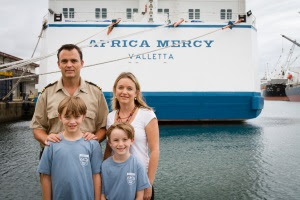 John and Lee-Anne Borrow
Captain and Infant Feeding Coordinator Assistant – Australia
Captain John Borrow is driven by a love of the sea, helping others, and family. He serves alongside his wife Lee-Anne, a dietician and nurse with the Infant Feeding Program, and their sons Sam and Tim. Seasoned volunteers, this isn't the first Mercy Ship the family from Belrose in New South Wales have served on together. In fact, John has had a stint on every Mercy Ship in our nearly 40 year history except for one.
Captain John took over as master shortly after the Africa Mercy's arrival into Benin, West Africa.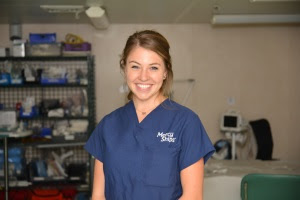 Lindsay McCurley
Paediatric ICU Nurse – USA
From a young age Lindsay McCurley knew she wanted to work in low-resource communities. A nurse from Detroit, Michigan, she first heard about Mercy Ships ten years ago and has dreamed about volunteering with us ever since.
Impressed by the high quality, efficient care Mercy Ships volunteers deliver to their patients with such genuine love, Lindsay calls the transformation of her patients a truly life-changing experience.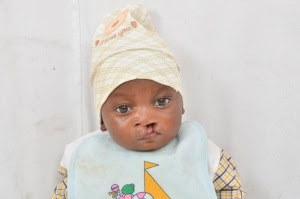 Prunel
Maxillo Facial patient
Baby Prunel was born with a cleft lip that caused his mother to be ostracised by her community because of her child's 'curse'. In West African culture, such deformities are viewed with superstition and ridicule. So when Prunel's parents found out that the volunteer doctors with Mercy Ships would fix his cleft lip without charge, they quickly made arrangements to get their baby to the Africa Mercy.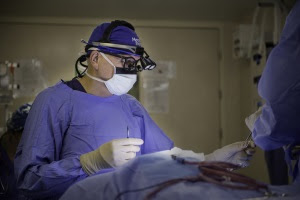 Dr. Gary Parker
Chief Medical Officer/Maxillo Facial Surgeon – USA
Dr. Gary Parker is the key surgeon who operates on the extraordinary and large facial tumours that present to Mercy Ships. Left untreated, these tumours can grow to the point of being life-threatening as a person struggles to breathe or eat, and render the victim a social outcast.
Dr. Gary and his wife Susan have brought up two children on board, who have just started college in the USA.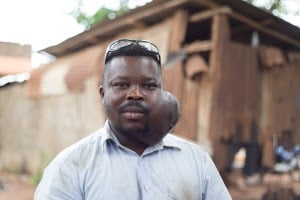 Barthelimy
Maxillo Facial patient
Barthelimy is a cool, calm and collected motorbike mechanic who runs a small workshop in the dusty backstreets of Porto Novo, Benin. He carries the great responsibility of supporting a young family – and the weight of a large tumour that turns out to be one of the most complicated surgeries of this kind that our surgeons have ever performed.
If the surgeons aren't meticulous with the removal of the tumour, there is a real risk that Barthelimy could lose the ability to use his mouth.